Meet Buddy (a.k.a.) The Wheaten Terrorist
Buddy (a.k.a. The Wheaten Terrorist) is a Soft Coated Wheaten Terrier with a playful personality and dagger sharp teeth that sink into pant legs. Those teeth have made Buddy the archenemy of hero Frankie Falcone and his designer clothes.
This lovable, but naughty puppy also has a foot fetish and will happily lick (or nibble) toes for his own entertainment. Buddy can usually be found chewing shoes, tugging on random objects or enjoying a nap.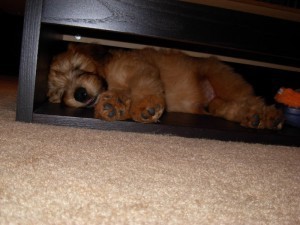 Meet Otis (a.k.a.) Princess Puff-Puff
Otis (a.k.a. Princess Puff-Puff), an Olde English Bulldogge (it's not a typo. :) ), is the big daddy of the Dog Collar Crime clan. Otis loves to jump and escape human control with a jaunt around the neighborhood. He earned the nickname Princess Puff-Puff by refusing to go outside in the rain. This rascal loves to ditch Lucie's dog walking schedule by delaying his bowel movements in favor of a longer walk. Only Joey, Lucie's alpha brother, has managed to lure cooperation from Otis. During quiet times, Otis can be found sprawled on his master's sofa with the family cat as company.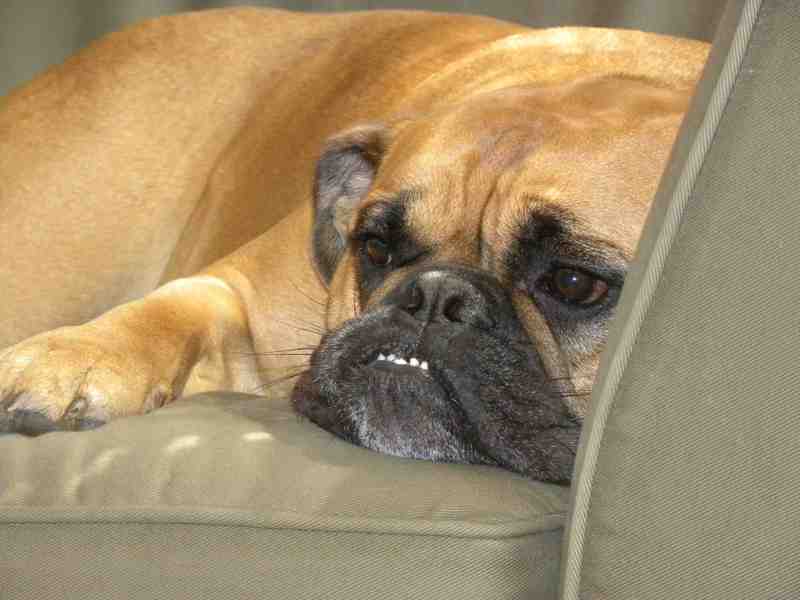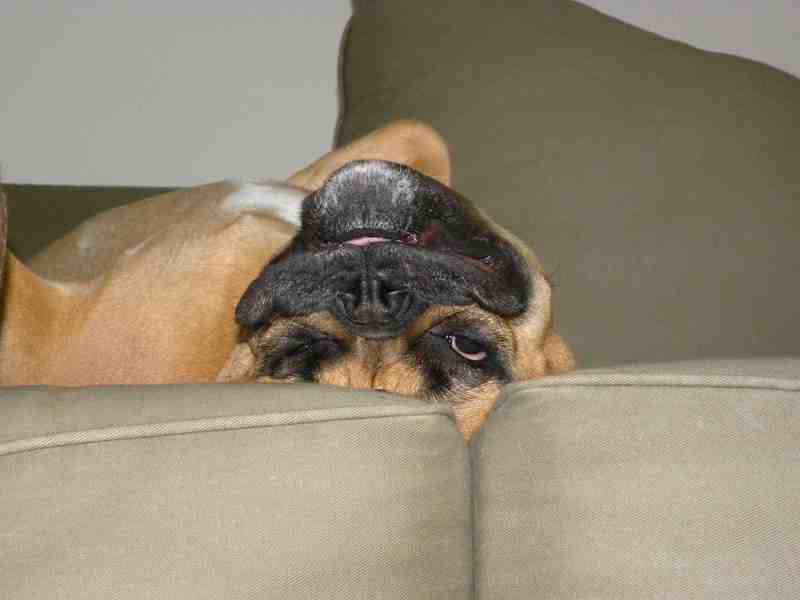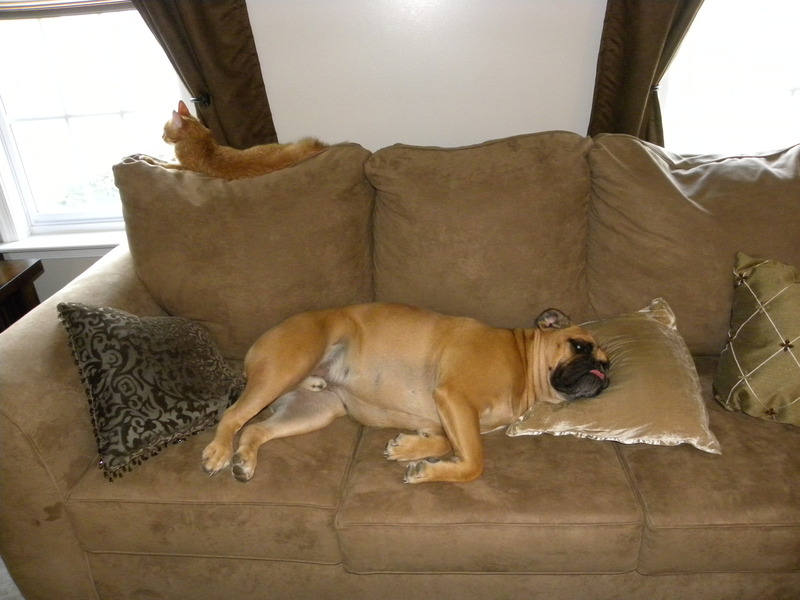 Meet Josie & Fannie (a.k.a.) The Ninja Bitches
Josie and Fannie (a.k.a. The Ninja Bitches) may be small in stature, but they are big on attitude. The treacherous duo instills fear in the bravest of men by simply lunging for a bit of ankle. These lovelies are a favorite of heroine Lucie Rizzo because of their ability to project big dog personas in little bodies.
The girls are widely known for their excellent taste in clothing and can most often be found sporting the latest in doggie fashion.