Justice Team Series, #7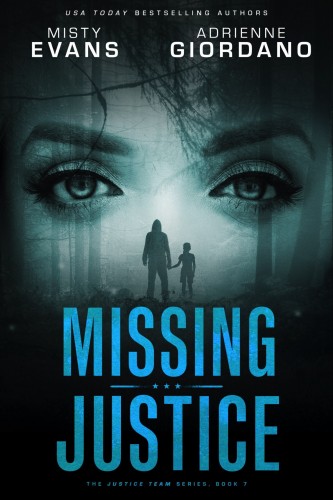 A rising star at the FBI, Taylor Sinclair has a perfect close rate on cold cases. When the bones of a senator's murdered wife turn up seven years after her kidnapping, the case lands on Taylor's desk, putting her in the crosshairs of the media—and the killer. Success will solidify her career at the Bureau, but a provocative one-night stand with cocky PI Matt "Mad Dog" Stephens could ruin it.
Matt's on the hunt for the killer as well, along with the senator's still-missing child, and believes joining forces with Taylor will get them both the answers they need. He's determined to get the sexy agent to work with him—in and out of the bedroom—but Taylor is convinced the senator is a murderer. Matt is just as certain he's innocent.
With a child's life on the line, Matt and Taylor must plunge into the world of undercover ops as they battle a dangerous attraction that could prove fatal to them both.