Private Protectors, #1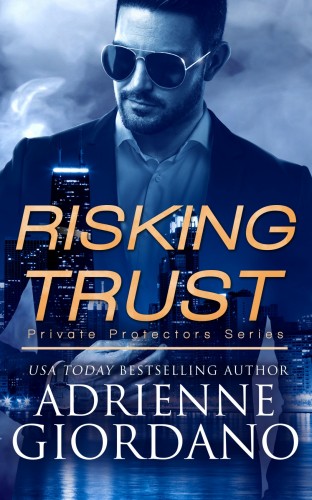 Michael Taylor is cooler than ice under pressure. As CEO of a private security company, his job means protecting those at risk. Clients pay top dollar for his team of special operatives to deal with threats. But now Michael's the one in trouble—he's the prime suspect in his ex-wife's murder. To prove his innocence, Michael needs not just a few good men, but one smart woman. If she agrees to forgive him…
Twelve years ago, Michael walked away from Roxann Thorgesson and never looked back. Now he's standing in her office, accused of a heinous crime, the vulnerability in his eyes barely masking something else. Desire. The shock—and her body's own traitorous response—shakes Roxann to the core. Still, she can't let lust cloud her professional judgment, no matter how tempting.
Michael needs her…or, rather, her newspaper to clear his name. Roxann wants to refuse, but journalistic instinct tells her there's more to this case. Sex. Secrets. A dark and dirty cover-up leading all the way to city hall. And as the investigation brings Michael and Roxann closer together, revealing the truth threatens to rip them apart.
Irresistible Force meets Immovable Object describes their scenes together and I enjoyed every step of their journey toward trusting each other again.

Adrienne Giordano delivers everything romantic suspense readers want from a distinct voice and riveting action to characters you fall in love with in her Private Protectors series.