Misadventures of a Frustrated Mob Princess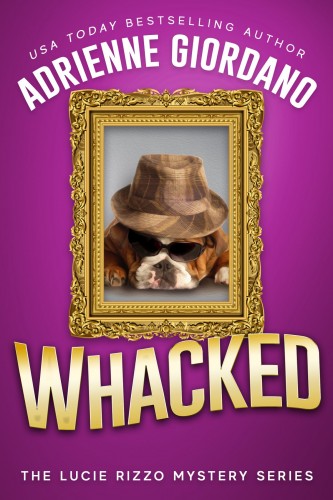 (Previously titled Dog Collar Chaos)
Book 5
Paris. Milan. New York. Franklin, Illinois? Aspiring design mogul and reluctant mob princess Lucie Rizzo dreams of taking the fashion world by storm. As the wisest of wiseguys will tell you, to go big, you have to start small. And a local charity fashion show provides the perfect chance to shine the spotlight on Coco Barknell.
Not to mention the opportunity to work with the Don Corleone of pet products, Buzzy Sneider. But she didn't earn that rank by being nice. Buzzy expects everyone to kiss her ring. When Coco Barknell designs start appearing on Buzzy's website, Lucie wants to wring her thieving neck. Until somebody beats her to it.
A dead celebrity plus a very public feud can only add up to trouble for a girl named Rizzo. Except it's not Lucie the cops put behind bars, but her BFF—hotheaded creative diva, Roseanne. The evidence may be stacked against Ro, but Lucie and her zany crew will never let her go down without a fight.
...wonderfully wacky yet lovable characters to a mystery that takes a lot of whit and hijinks to solve.

...these books are pure entertainment from beginning to end.

Giordano's writing is pure gold...

Adrienne Giordano's talent for comedy keeps bringing me back for more.

The quirky characters, offbeat crimes, and laugh out loud humor of this series reminds me of the Stephanie Plum books, but better...

Giordano weaves together all these aspects to create a well executed mystery and, overall, captivating story.

...a page turner that is a fresh and unique cozy.