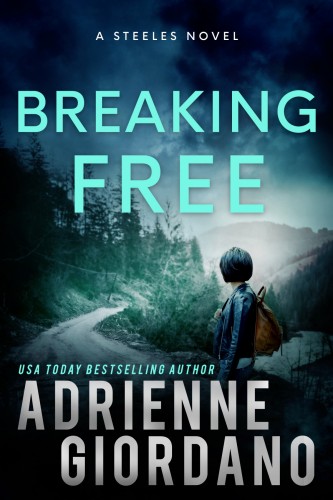 As the black sheep of the Steele brood, Micki Steele craves one thing: the love of her family. Working as a hacker for a ruthless fixer, Micki has done things she'll never be proud of. When she flees Vegas and returns to her hometown, she brings along her boss's secrets and plenty of danger. At least until he arrives in Steele Ridge, intent on hauling her back to Vegas—or burying her in North Carolina.
Former Green Beret and family friend Gage Barber has been Mr. Fix-It his entire life, but now a war wound leaves him struggling with simple tasks. And when the mysterious and sexy Micki shows up and pulls him into the middle of her family drama, his loyalty to the Steele family is tested. Although he's sworn off his need to play hero, his undeniable attraction to Micki leaves him with only one option—convincing her to break free of her ruthless boss.
Torn over protecting the man she's falling in love with and her yearning for a normal life, Micki must choose between staying trapped in Vegas or a life of freedom in Steele Ridge. Even if breaking free leads straight to heartbreak…and prison.
Non-stop romantic suspense at its gripping best. I couldn't turn the pages fast enough!

This fast-paced, thrill ride captivated me immediately and I held on to the edge of my seat from beginning to end.



Fast-paced romantic thriller
Gripping characters who draw you into their family dynamics and don't let go until the end.



Another great read by Adrienne Giordano!
Every time I read a book by Adrienne, they seem to get better and better!

Loved it
Love romance, suspense, and mystery rolled into an awesome read.



OMG! This story got me from the gitgo!

Wow - Very Riveting!
Thrills, passion, blackmail, danger, suspense, secrets, and intrigue continue to keep you glued to the pages of this fascinating romantic suspense.

Fighting For Family
I enjoy coming back to Steele Ridge and this compelling family. They always surprise me. Adrienne Giordano doesn't disappoint with Breaking Free.