Misadventures of a Frustrated Mob Princess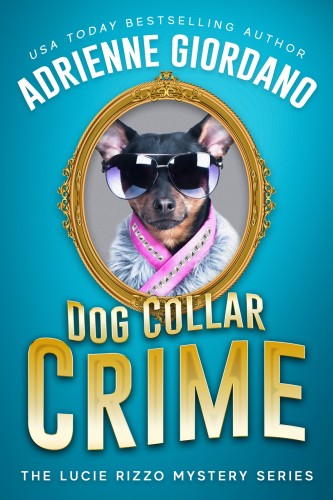 Book 1
Dog walking seemed like an innocent job… but the mob has its paws in everything.
Lucie Rizzo, investment banker. Status: unemployed.
It's a hard fall from grace for Lucie to move back in with her mother until she lands on her feet again. Everything she did before was to get as far away as possible from her mob-infested family.
Still, Lucie's determined to make things work. She begins with a part-time gig walking dogs for wealthy clients, and it inspires her to start her own pet accessory line. Frankie Falcone, her smoking-hot ex, wants to start again as if they never stopped. He's no stranger to family ties with "the Family," either, but she's hardly one to throw stones.
What does concern Lucie is the kidnappings.
Well, petnappings. Someone local is abducting innocent dogs, and all of them belong to her upper-crust clients.
One pilfered pooch is bad enough. Three is a pattern. At this rate, Lucie will be out of business in days and on the ASPCA's Most Wanted list. Unless she solves the mystery herself—and sends the dogjacking culprits straight to the pound.
It is full of humor, twists and turns and surprises. The characters are really well developed and the scenes are so well described that you can actually picture them in your head. This one is a five star read a must have if you love a good mystery and a great read.

Beware--cute dogs, humorous sleuthing, and hot romance ahead! This mystery will sink its fangs into your funny bone and drag you along by a leash of laughter. Lucie is an endearing and determined heroine who will collar your heart.

A fun mystery for romance lovers. USA Today bestseller Adrienne Giordano "… hits a home run once again with a fun mystery you can't put down."

Lucie Rizzo is a riot. This fast paced story will keep you turning pages. Fun characters, canines, chaos and a paroled mob boss's daughter in love with a cop makes for a romantic comedy you won't be able to put down. A pure delight from every angle—family, friends, fraud, and furry critters. Best in show!