Private Protectors, #5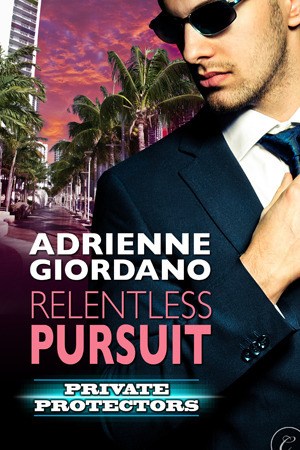 You call this a mission?
Yeah, ex-Army Ranger and Taylor Securities operative Billy Tripp screwed up. So instead of being assigned to a dangerous international mission, he's sent to babysit a pricey necklace at a trendy South Beach hotel. The only bright side to the assignment is working with the manager, smoking-hot hotel heiress Kristen Dante.
Kristen's worked hard to build her father's Miami hotel into a jet-set destination. She's confident in business but not so much with men. What could a sexy guy like Billy want with her when he could have someone like her beautiful, party-girl sister?
There's a reason Billy's known as Mr. Relentless. He doesn't give up. Not on a job, or on the woman he wants. So when three luxury cars go missing from the hotel's lot, Billy sets out to find the thief. Suddenly, he has a case with the risks he thrives on. But when his investigation leads to Kristen being threatened, the real danger is losing his heart.
I found myself so immersed and wrapped up in this story that I simply could not put it down.

May just be the best one yet.

Adrienne Giordano delivers everything romantic suspense readers want from a distinct voice and riveting action to characters you fall in love with in her Private Protectors series.