Justifable Cause, Book 3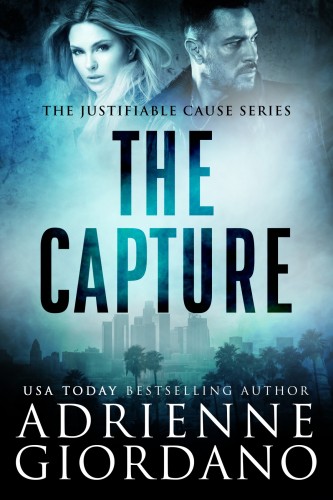 Sun, fun, and Jo Pomeroy, the sexiest, most-driven attorney around, await NYPD Sergeant Gabe Townsend in Los Angeles. A trip to the West Coast is the perfect vacation – he won't have to hide his relationship with Jo from the NY anti-counterfeiting task force, and he can finally enjoy some overdue time-off with the woman of his dreams.
Jo makes undercover deals for fake merchandise, but her feelings for Gabe are all too real. Unfortunately, she isn't the oneon vacation, and while she can't wait to get her heartthrob alone, she also can't say no when the mayor of L.A. asks for her help in ridding the city of illegal knockoffs.
Being too dedicated for her own good backfires when Jo ends up on a killer's hit list. Gabe wants Jo to back down; she's not about to. As the danger escalates, so do their feelings for each other. All Jo's ever wanted is to expand her task force nationwide. Now, with her life on the line, Jo must decide if heading the taskforce is worth sacrificing it all, including a future with the man she loves.
WOW! Another amazing hit by this author. While part of a series, it can be read as a stand alone. Although, I would strongly recommend reading the others in the series. A quick read. The story flows smoothly, is well developed and the characters are realistic and will capture your heart. An awesome Romantic Suspense!



. . . another fun and high energy installment of Giordano's Justifiable Cause romantic suspense series. . . Giordano continues to hone her craft and gains momentum in the romantic suspense genre. These books have the same appeal as Julie Garwood's FBI Buchanan series.