Harlequin Intrigue Series, #2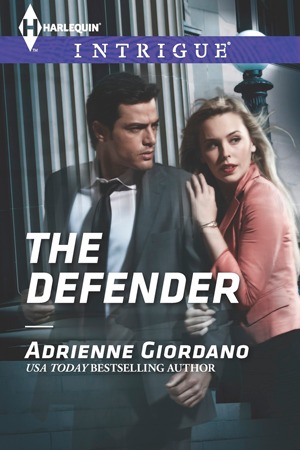 By all accounts, Penny Hennings was the sort of woman FBI special agent Russell Voight went for. Smart, sexy and with just enough sass to keep him honest. Then she went sticking her nose in undercover FBI business. He knew her legal reputation would skyrocket if she won this case. But every move she makes undoes all the work Russell's put into taking down the city's biggest crooks. And the criminals they're after will do anything to avoid the witness stand—including kill. So it's time to pool their resources and collaborate. Even if working together everyday day takes them late into the night…and into the line of fire.

The book starts off with a bang, literally and pretty much stays at a high intensity level throughout the whole book...There were some really funny moments that offset the more serious parts so the reader has a chance to catch their breath.

Even if readers don't like the plot—which they will—they're going to love the sharp, witty verbal volleyball between Penny and Russell. Giordano offers up a tale that's part screwball comedy, part film noir, part horror story.