Private Protectors, #3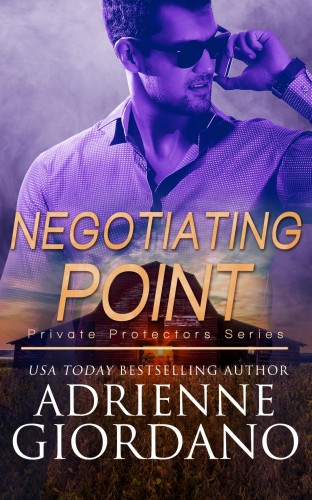 Gavin Sheppard can talk his way out of any situation. It's what makes him Taylor Security's top hostage negotiator. But he's never had a case this complicated, or with so much at stake. The victim? His boss's pregnant wife. The CEO won't risk his family by calling the cops, so Gavin's on his own. He'll take all the help he can get, even from the agency's smart, sexy tech expert.
Janet Fink codes and hacks better than the big boys. Still, as the lone woman on a team driven by testosterone, she knows nothing ruins careers faster than getting personal. And she's already been too close to Gavin for comfort. Their last team-up ended in a mind-blowing kiss. One that can never happen again…and that she can't forget.
As the kidnappers' demands grow, so does the heat between Gavin and Janet. They must put their skills to the test—and push aside their feelings—for a chance at success in a dangerous rescue.
It's a gritty, emotional story of what happens in a security firm of hot-shot alpha male ex-military men when it all gets personal as a terrorist group takes one of their wives hostage.

Adrienne Giordano delivers everything romantic suspense readers want from a distinct voice and riveting action to characters you fall in love with in her Private Protectors series.