The Justice Team Series Book 2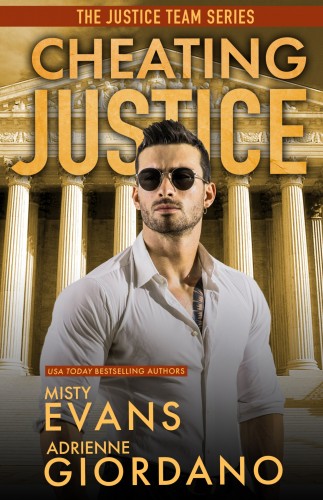 While investigating a government cover-up, former FBI agent Mitch Monroe is framed for murder. A wanted man, Mitch has no choice but to stay off the grid, and he needs Special Agent Caroline Foster—the FBI's top sniper and a woman who wants nothing to do with him—to clear his name.
After sharing a single night of simmering passion with Mitch a year ago, Caroline hasn't been able to get him out of her head. Or her heart. He's jeopardized her job once…helping him now could end her career. But a friend has been murdered, and no matter how Caroline feels about Mitch, he's not the killer. She needs answers, and she needs Mitch Monroe out of her life once and for all.
On the run and with no one to turn to, Mitch and Caroline can't fight the reigniting passion between them. She'll lose her career if she proves Mitch is innocent…he'll lose his life if she doesn't.
The chemistry between characters Mitch Monroe and Caroline Foster was so tangible I could practically feel the heat jumping off the pages. Add in the intense plot line and this book had me quickly turning pages well into the night. This is a must read!

Cheating Justice is a fast paced, suspenseful romance. Misty and Adrienne kept me on edge, never knowing what would happen next, and who to trust.

It was suspenseful. It was intriguing. And it was HIGHLY entertaining to read.

I enjoyed this story, with its many levels of deception and secrets, the 'all for one' loyalty in friendships - not to mention the sweet romance!

Overall just very satisfying and delightful story, in both romance and suspense sectors, and deserves all the five spoons!

Lots of twists and turns in this story. You never know really who to trust. Keeps you turning the pages until the very end!!

Mitch and Caroline have great chemistry and are both very strong characters.

Written in a way that keeps you on your toes with twist yet make you laugh and smile at the same time.

I was on the edge of my seat from the moment the book started to the last line.

The bottom line is that I loved this book. If I could, I would give this book more than 5 stars.